The [Feedback] feature allows you to leave your feedback about the problems you encountered in the process of using. You can easily share your feedback by sending us the log files, relevant screenshots and the requests or comments about the program.
Here are three ways you can report an issue or feedback in Flip PDF Plus.
Method 1: Click "report this issue" when you encounter an error prompt #
While using the program, if an error prompt is popped up, please click "Report This Error" and open the [Feedback] to describe the situation you've encountered.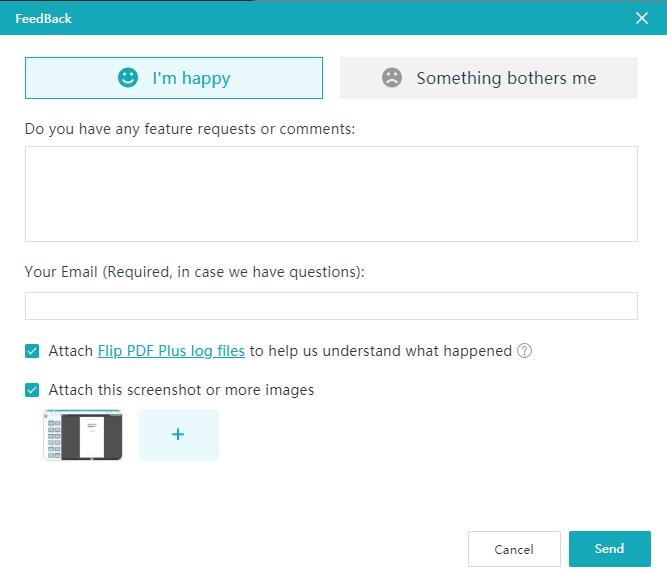 Method 2: Click [Feedback] on the menu bar #
You can also give feedback on the software by clicking [Feedback] on the menu bar to tell us any confusion or issues you encountered throughout making your books. After clicking [feedback], you will see a pop-up window as shown in the following image.
Your feedback is made up of five distinct components.
(1) Satisfaction. You can choose whether you are pleased or unsatisfied.
(2) Description. You can write down any request or comment on the features in the blank.
(3)Your Email. Please leave your email address for us to contact you in case we have any questions.
(4) Flip PDF Plus log files. You can attach your Flip PDF Plus log files to help us understand what happened, which including Logfile, config.txt file, a PNG image of the first page of your flipbook, and system.js file.

(5) Screenshot or more images. Our system will automatically take a screenshot for you. You can also add more images so that we will know more details of your difficulties.
After confirming that the information entered is correct, you can click "Send" to report your feedback.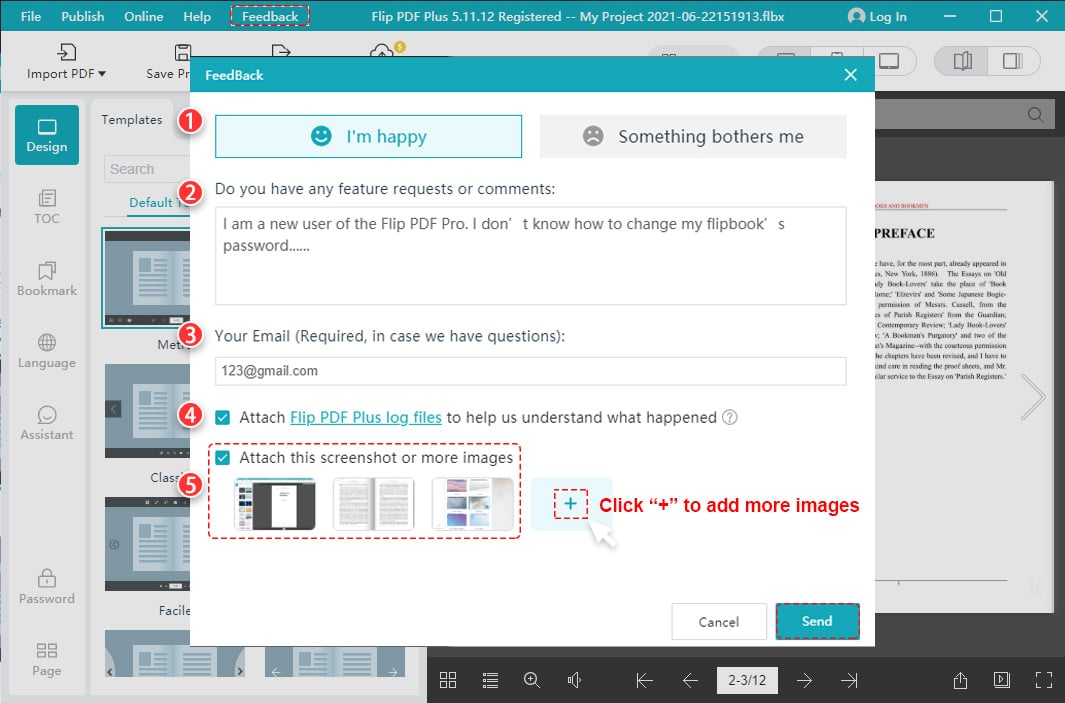 Method 3: Export the log file and send us an email #
Export the log file to the local directory.
Click "Feedback"> Click "Flip PDF Plus log files" >Export and save the log files.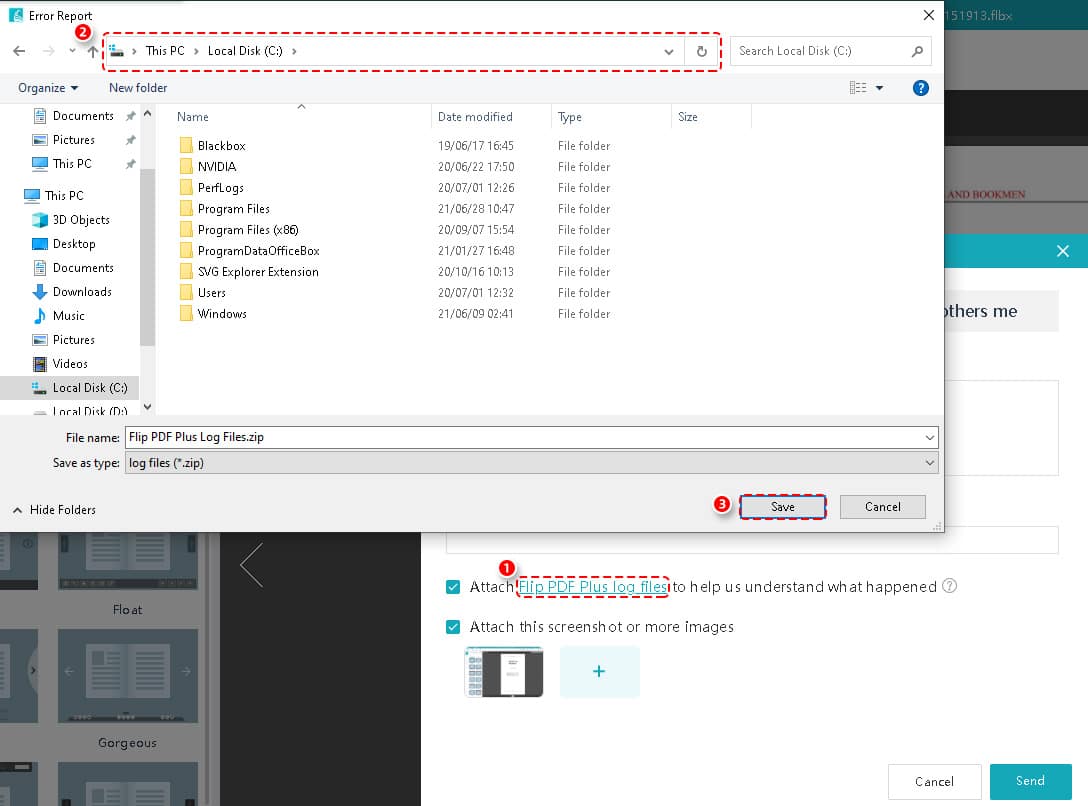 The file you exported is a zip package.You can add more relevant images together as the attachment of your email. And then send us the email.