There are several possible reasons why hyperlinks don't work in your flipbook.
1. The links are not real links.
Please ensure whether the links are working or not before importing your book.
2. Forget to select [Import Links] when importing.
Confirm whether you select [Import Links] in the pop-up window before importing your book. If you select it, the hyperlink will be imported together with the pages.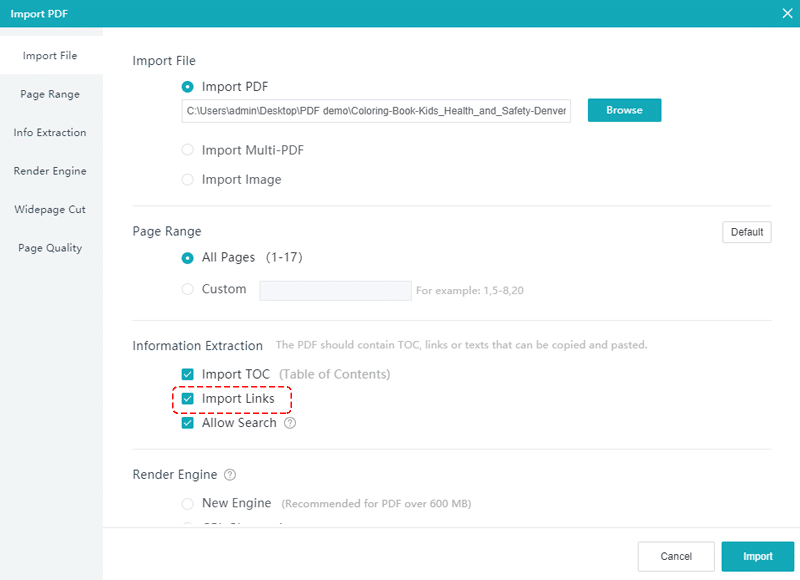 3. The hyperlinks are blocked by the browser.
If the hyperlinks are real links but still don't work when viewing the HTML5 flipbook on the local computer, you can check the security settings of your browser.
4. If you still can't fix this problem, please contact our customer service.
Contact us: [email protected]