Yes, of course. Here are 3 methods you can add background sound for your flipping book.
A. Design-Settings-Background Sound File #
1. In the main window, choose [Design].
2. Click [Settings].
3. Enter "background sound" in the search box and search it.
4. Then click plus icon to upload your background sound file. You also can adjust the background sound volume.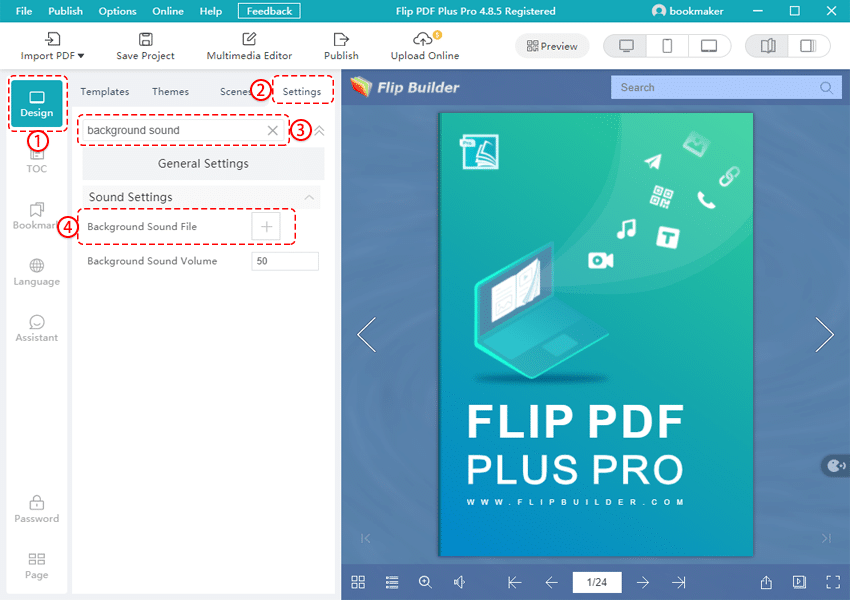 B. Assistant-Upload MP3 #
1. In the main window, click [Assistant].
2. Select an assistant role as a voice assistant.
3. Then select [Upload MP3] and click [Browse] to upload an MP3 file directly. You also can add captions for the MP3 file.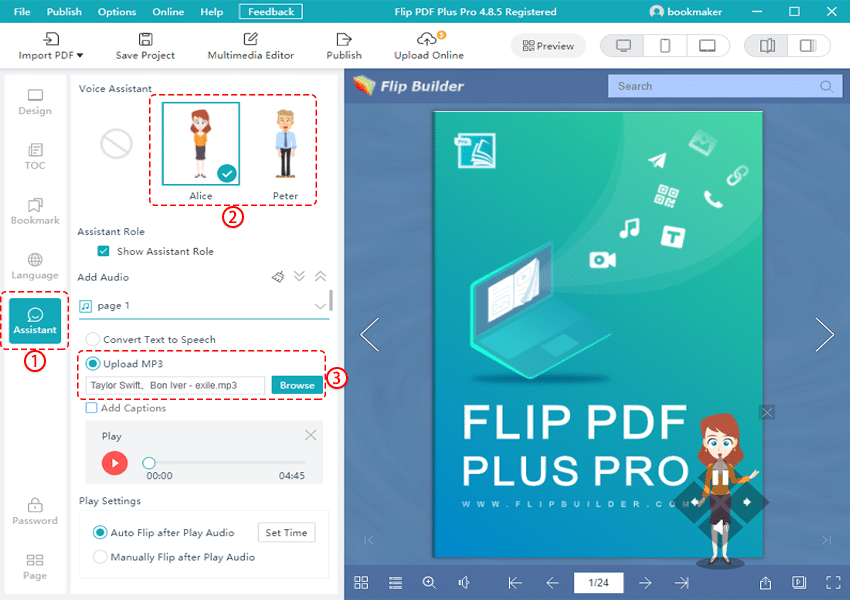 C. Multimedia Editor-Audio #
1. In the multimedia editor, select [Audio].
2. You can click [Import Audio] to import single audio or multiple audios as background sound. You also can do more play settings or customize the settings of this audio icon.