1. In the multimedia editor, select a target element.

2. Click [Trigger Action].

3. Choose [Trigger When Click].

4. Click [Pop up Image].

5. Then insert images.

You also can edit the title and description to give readers more detailed information.

Paste a related link here so that the page will automatically jump to your website when readers click the pop-up image.

6. Click [Save] or [Save & Preview] to preview the effect of your settings.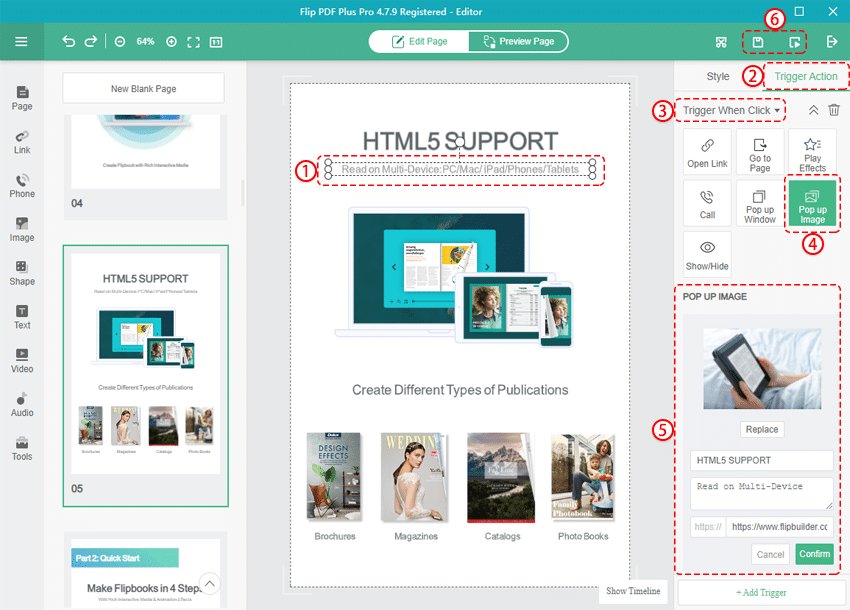 The effect of the above settings is as follow: