Open a flipbook in a new window. Please pay attention to the book URL In the below screenshot, we can tell that if the current page is page 8, at the end of the URL, it will have "#p=8" shown.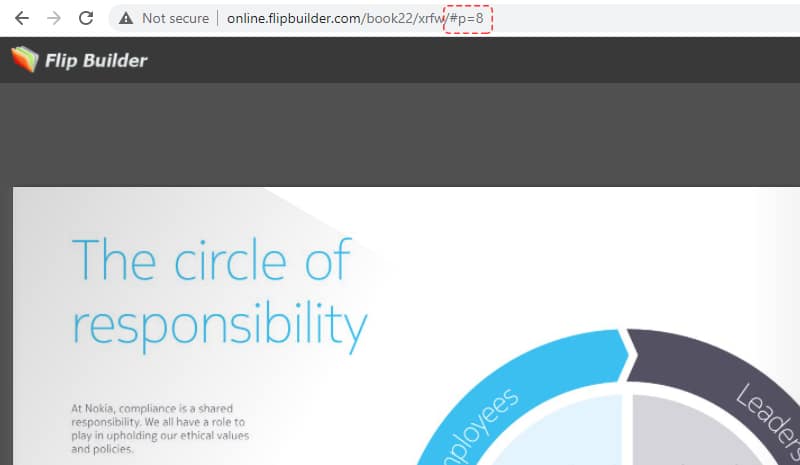 So if you want your clients or friends to open your flipbook on a specific page, what you need to do just to change the page number at the end of the URL. And then send the address to others.
In this way, your clients and friends can enjoy your flipbooks in a much more convenient way.