It is easy to draw a shape on your flipping book pages with multimedia editor.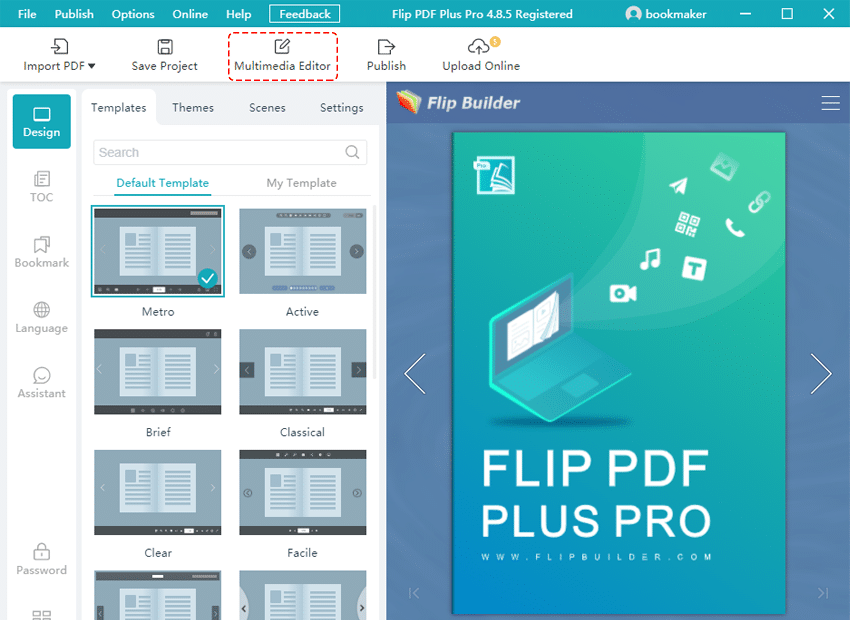 After opening the multimedia editor

1.In the multimedia editor, tap on the [Tools] option.

2.Select [Shape Brush].

3.Select [Line] as the line type.

4.Click one location on the canvas and move your pointer to other different locations.

5.And you need to connect the start point to finish drawing.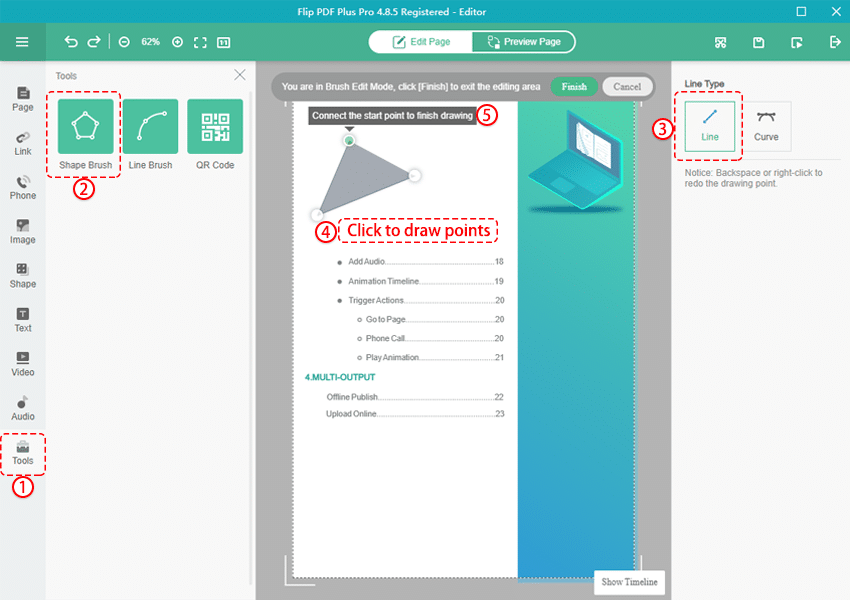 If you want to draw this shape with a curved segment, you need to change the line type.

1.Click [Curve] on the right panel.

2.Then drag the points to draw.

3.Click [Finish] to exit the editing area.

4.Click [Save] to save your project.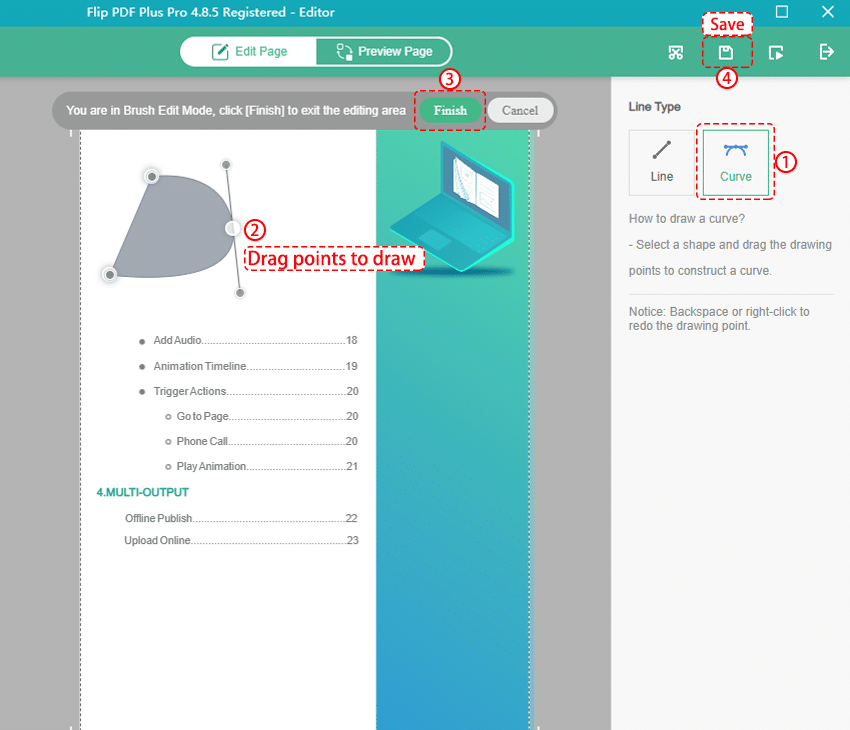 Besides, you can customize the shape on the right panel after finishing the drawing.