The answer is definitely yes.
In the main window, select [Design] and [Settings]. Enter "button" in the search bar and search it. You can display/hide more buttons such as Home Button, Share Button, Print Button, Download Button and so on. Then you can customize the button settings.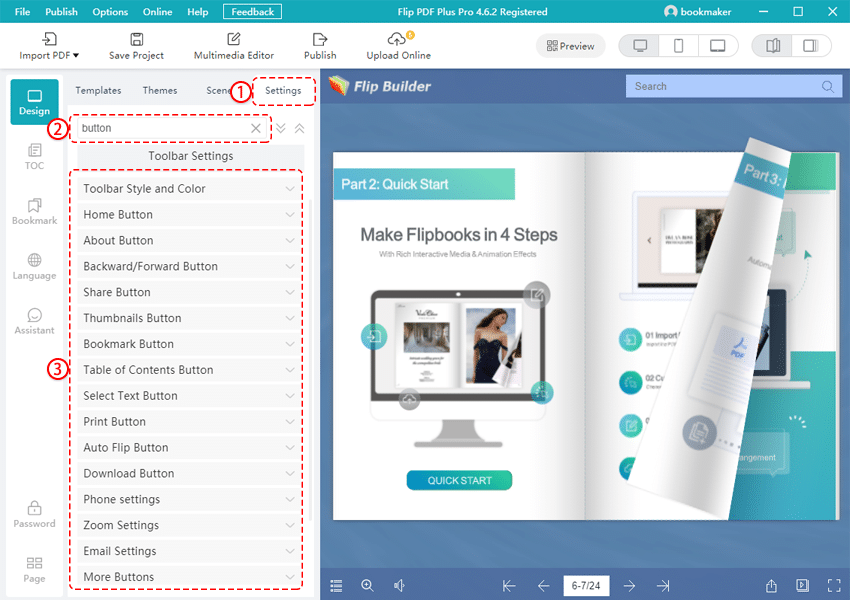 For example, you can turn on or turn off the button to decide whether show the button in the toolbar. You also can change the button color by clicking the color block.