In the main window, after you customize your flipbook, you can click [Preview] to preview your flipbook effects.
In the pop-up window, scan the QR code by phone. Or copy the URL and open it in your browser.
Note: Make sure both your phone and computer are the same WI-FI network.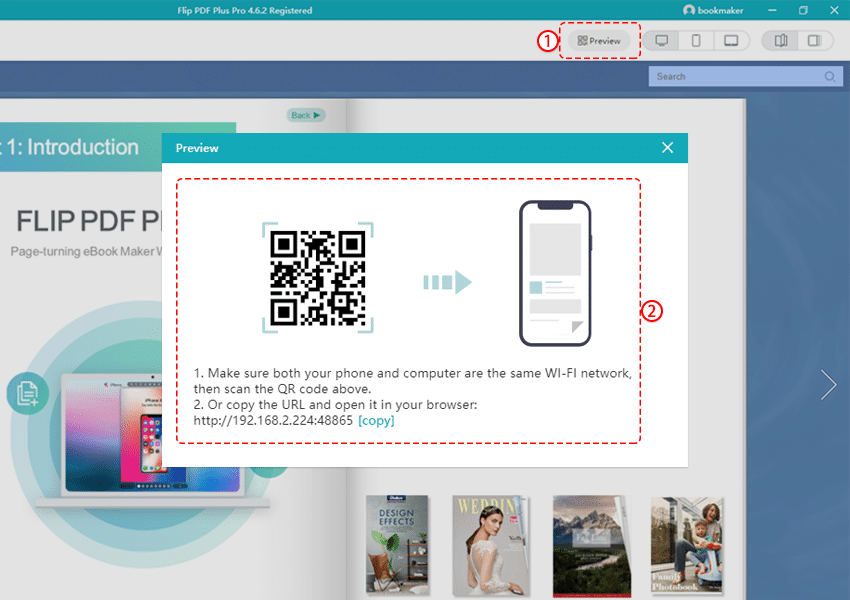 The effect of [Preview] feature: